Lokale, ecologische, seizoens, bloemen. Vers uit de bloementuin in Bever, voor jou geschikt voor elke gelegenheid.
Wil jij ook een mooi Florisant boeket in huis halen of iemand ermee blij maken? Florisant maakt haar boeketten op maat op bestelling.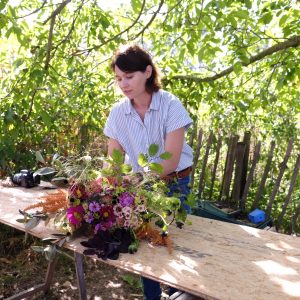 Boeket bestellen
Bloemen bestellen doe je makkelijk door contact op te nemen via gsm 0498/366634, je kunt ook een mailtje sturen naar florisantbloemen@gmail.com , of stuur via fb messenger een berichtje naar Florisant. (Bloemen zijn beschikbaar van april t\m oktober)
Fleurs locales, écologiques, de saison. Frais du jardin de fleurs à Biévène.
Voulez-vous également obtenir un beau bouquet de Florisant à la maison ou en faire plaisir à quelqu'un? Florisant fabrique des bouquets personnalisés à la commande.
Commander un bouquet
Vous pouvez facilement commander des fleurs en nous contactant au 0498/366634, vous pouvez également envoyer un courrier électronique à florisantbloemen@gmail.com ou envoyer un message à Florisant via fb messenger. (Les fleurs sont disponibles d'avril à octobre)